Founder & CEO of Tecmint.com, LinuxShellTips & FossMint.com
A Passionate GNU/Linux Enthusiast | Pro Blogger | Entrepreneur| Public Speaker | Tech Nomad | Mountaineer
Ravi Saive [root]
An award-winning young entrepreneur with several 5-figure online businesses. Founder of TecMint.com, LinuxShellTips.com, and Fossmint.com. Over 150+ million people visited my websites.
I am an experienced GNU/Linux expert and a full-stack software developer with over a decade in the field of Linux and Open Source technologies. My specialties are installing, configuring, securing, performance tuning, debugging, software design, refactoring legacy code, adding automated tests, and automating builds and deployments.
I think I am the luckiest person on this planet because I have got a loving family, good friends, and a beautiful platform called 'Linux', which allows me to spend most of the time by doing geeky stuff such as Programming and Scripting with CLI (Command Line Interface) to automate myself out of the job.
At night, I play on my assorted Linux and Sun Solaris boxes. All my computers run on CentOS, Fedora, RHEL, Arch, and Debian. One of my machines is a silent computer in a toolbox. XEmacs is my editor of choice. I used vi for years at the start of my career and have done my time. Although, to be honest, I still use "vi" daily.
I am passionate about new technologies, new ideas and new ways of thinking. I find it enriching to apply popular technologies and analytical approaches from tech industries and develop them further to serve business all over the globe.
Testimonials
I have visited your site several times and always found relevant and good information. Never thought where and whom this site belongs to. Yesterday only I checked and found that it's from India and it's you. You have done a remarkable job. All the best.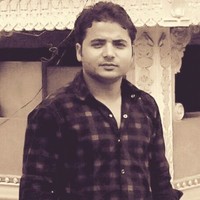 Money times when I was having an issue I read your Tecmint articles that helped me learn and solve the issue. Thanks for helping people through your blogs. You are truly an inspiration for me. 🙂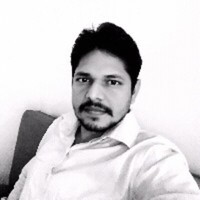 I have to try to learn open-source/tools/technology from your blog/web/techdomain/ it's a really awesome article/tutorials what man you are 👌, Great dear keep it up #appreciation #respect keep growing👌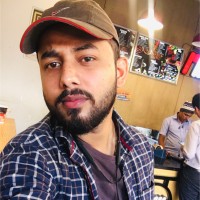 You are a great motivator and amazing teacher. I just want to convey my heartiest regards through this message. I have learned a lot through TecMint and will continue learning from it. Thanks a million for doing this super amazing work.